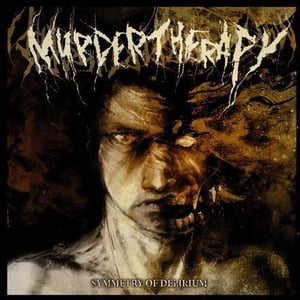 €

10.00
Symmetry of Delirium
01. The Scourge
02. Extra-ordinary Perfect Machine
03. Staring at the Zodiac
04. Tales of the Bizarre
05. Equilibrium
06. Two Shots in Colebrook
07. Hidden in Lies
08. Asymmetry
09. Delirium
Total playing time: 33'20"
Recorded, mixed and mastered at 16th Cellar Studio with Stefano Morabito during July 2009
Release Date: 7th September (World), 5th October (England & Ireland) through DEITY DOWN RECORDS.
Line-up on the album:
Riccardo Meschiari: vocals
Francesco D'Adamo: guitars
Sean Worrell: guitars
Simone Esperti: bass
Marco "Samu" Bolognini: drums
Visit Murder Therapy myspace page to stream tracks from the album.
To order and pay with Postepay (italy only) write to: murdertherapy@hotmail.it
Look for Symmetry of Delirium reviews on Murder Therapy myspace page
IMPORTANT: CHOOSE "UNITED STATES" IF YOU ORDER FROM USA, CANADA AND ALL COUNTRIES OUTSIDE EUROPE.
If you want to place an order by cash contact us at info@clandestine.it
To order and pay with Postepay (italy only) write to: murdertherapy@hotmail.it