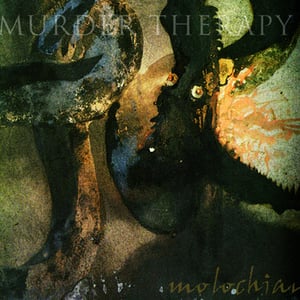 €

5.00
Molochian Digipack (limited to only 200 handwritten copies)
01. Moloch
02. Unvacuity
03. In Viscera
04. Di Luci e Negazioni
Total playing time: 18'07"
Released 02 May 2011
listen and download the entire album at http://murdertherapy.bandcamp.com/
Line-up on "Molochian":
Sean Worrell – guitar, vocals
Francesco D'Adamo – guitar
Andrea Burgio – bass
Marco Bolognini – drums and percussions
Vocals and Lyrics on "Unvacuity" by Riccardo Meschiari.
Recorded, mixed and mastered by Michele Trasforini, Regrexion Studios - Bologna, between the 5th and 10th April 2011.
IMPORTANT: CHOOSE "UNITED STATES" IF YOU ORDER FROM USA, CANADA AND ALL COUNTRIES OUTSIDE EUROPE.